We Offer "No Dig" Sewer Repair Technology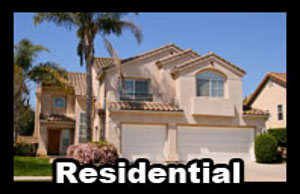 Why Would You Dig Up Your Yard if You Don't Have To?
Trenchless provides cutting edge trenchless sewer repair technology that is fast, economical, and eliminates the need to dig up your yard, porches, structures, driveways. Why would you let another company tear up your beautiful yard? Trenchless can repair or replace your old sewer line without having to dig a trench using our state of the art trenchless sewer repair technologies.
How Does It Work?
The 2 most common methods used for trenchless sewer repair include pipe relining and pipe bursting. With our quick sewer pipe video inspection, we can easily determine which method is best for you.

Method 1
Sewer Pipe Relining – This technology offered by Trenchless is usually referred to as "No Dig" trenchless sewer repair as it rarely requires any digging at all. In most cases, we can repair your entire sewer line from an existing access point called a clean-out. with our sewer pipe relining technology we will install a brand new seamless liner inside your existing sewer pipe without disturbing your yard.


Method 2
Sewer Pipe Bursting – This new technology offered by Trenchless involves installing a brand new seamless sewer pipe using a special tool called a bursting head and again can be completed with very little digging. Two small access holes are dug at each end of your sewer line. We then feed a heavy cable through your existing sewer line and attach it to the bursting head on the other end, the bursting head is attached to your new sewer pipe. Using a powerful hydraulic winch, we pull the new sewer line through while breaking up the old pipe at the same time.
Is It Expensive?
When compared to the costs involved with traditional "dig up and replace" sewer repair methods, both pipe relining and pipe bursting are more economical. Prices can vary depending upon the depth of your pipe and other variables however you can be assured it is by far the most economical and smartest way to have your sewer line repaired or replaced today. Especially when you weigh in the cost and headaches of re-landscaping your yard, repairing structures, etc. that is required with traditional "dig up and replace" sewer repair methods other companies would use.